Uma M. Penmetsa, M.D.
ParkWest Women's Health
1820 Clinton Ave South
Rochester, NY 14618
1000 Pittsford Victor Rd
Pittsford, NY 14534

Tel: (585) 473.2846
Email Dr. Penmetsa: doc@clitoralunhooding.com
View Dr. Penmetsa's Clitoral Unhooding Before and After Patient Photos
Dr. Penmetsa's Credentials | Costs & Financing | Our Facility | Where to Stay | Map & Directions | Patient Testimonials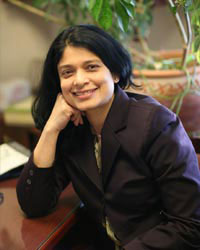 Uma M. Penmetsa, M.D.
A personal note from Dr. Penmetsa to her patients:
"In my daily women's health practice I see women for a broad range of obstetrical and gynecological care.
Understanding the sensitive nature of women's health, we work together at ParkWest to create a welcoming, warm and empathetic environment where women of all ages feel safe and supported in their decisions about their health.
It is particularly rewarding to me when I have truly been able to help my patients. Whether through pregnancy and delivery, gynecologic issues, or those whose daily life is impeded physically by intimate issues, my patients' wellbeing is always foremost in my mind. This has naturally led to providing cosmetic gynecologic procedures in my practice."
EDUCATION
Gandhi Medical College Hyderabad, India - MD
Hartlepool General Hospital Cleveland, UK - Studied General Surgery/Anesthesiology
Residency in Obstetrics & Gynecology University of Leicester Leicester, England
2nd Residency in Obstetrics & Gynecology University of Rochester
CERTIFICATION
Board Certified in Obstetrics and Gynecology
MEMBERSHIPS
American College of Gynecologists
Society of Laproendoscopic Surgeons
American Academy of Cosmetic Gynecologists
Royal College of Obstetrics and Gynecology
After graduation from Gandhi Medical College, Hyderabad India in 1987, Dr. Penmetsa studied general surgery and anesthesia at Hartlepool General Hospital in Cleveland, United Kingdom. She completed her Residency in Obstetrics from Leicester General Hospital and obtained her Membership in the Royal College of Obstetrics & Gynecology in 1993. She proceeded to complete her 2nd Residency in 1997 from the University of Rochester and is Board Certified in the specialty.
She is married to a gastroenterologist and together have raised two children in Rochester.
Dr. Penmetsa practices general obstetrics and gynecology with special interests in prenatal care, minimally invasive surgery including laparoscopic and cosmetic gynecology.
Labiaplasty

Vaginoplasty (Vaginal Rejuvenation)

Clitoral Unhooding (Clitoral Hood Reduction)

Normal and High Risk Obstetrics

Adolescent and Adult Gynecology

Advanced Laparoscopic Surgery

Gynecologic and 1st Trimester Ultrasound

Infertility Diagnosis and Treatment

Bone Density Screening for Osteoporsis

Diagnosis and Treatment for Urinary Incontinence

Pelvic Reconstructive Surgery

In Office Sterilization (Essure)

Minimally Invasive Surgery for Heavy Uterine Bleeding

Smoking Cessation Counseling and Therapy

In Office Childbirth Education Classes

Treatment of Minor Skin Lesions
Dr. Penmetsa is certified in the use of BOTOX Cosmetic for treatment of wrinkles and furrows in the face and in the use of facial fillers for cosmetic lip enhancement.

We accept cash, debit cards, cashiers checks and credit cards (Visa, MasterCard, Discover).





| | |
| --- | --- |
| Labiaplasty | $2,500 - $4,500 |
| Vaginoplasty | $2,500 - $3,500 |
| Clitoral Unhooding | $500 - $1,000 |
| Labiaplasty and Vaginoplasty combination surgery | call for pricing |
| Liposuction | $3,000 - $5,000 |
In 2001 ParkWest Women's Health was created by the melding of two of Rochester's oldest OB/GYN practices- Westfall Women's Center and Highland Park OB/GYN. Since then we have added many exciting changes to our practice. Our newest office at Bushnell's Basin provides a quiet, calm setting and it is there that our massage therapist schedules appointments.
| | | |
| --- | --- | --- |
| | | |
| Dr. Penmetsa's office | Waiting Room | Reception |
The Fairfield Inn
1200 Brooks Ave
Holiday Inn
911 Brooks Ave
Radisson
175 Jefferson Rd
Ramada Inn
1273 Chili Ave
Doctor P changed my life! There were no doctors in my city that would even see a girl my age for labiaplasty. I was so sad because of the way I was born, I couldn't do the things kids my age normally do. Sitting in class was uncomfortable, I couldn't wear jeans or pants. Even riding my bike and horseback riding became painful. I even had to stop playing soccer because running hurt. Doctor P and her staff were so kind and made me feel so comfortable. She explained the whole procedure and I wasn't even nervous! I can't thank her enough for making my life the best ever! I'm horseback riding, playing soccer, and even on the competitive cheer team. Thank you Doctor P. for changing my life! Love, MZ
---
Dr. Penmetsa has changed my daughter's life! She was born with an enlarged labia which started to cause problems after toilet training. She had constant infections, was unable to wear pants comfortably, and couldn't sit still! As she got older, her condition worsened and she became more sad and withdrawn. It was uncomfortable for her to ride a bike, horseback ride, sit in class, even running became painful. When she was 11, we began looking for some surgical intervention. There wasn't one doctor in our city who would even see her, let alone consider the surgery we were inquiring about. When I found Dr. Penmetsa, I didn't want to get my daughter's hopes up. Her staff encouraged us to come in for a consult and talk with Dr. Penmetsa.
Dr. Penmetsa discussed the surgery in great detail with my daughter and myself. She consulted with our pediatrician back home and was very thorough, making sure my daughter was mature enough to undergo labiaplasty and its recovery. My daughter had a partial vulvectomy and labiaplasty last February and it has changed her life! The surgery went extremely well, recovery took approximately 2-3 weeks and she was off and running – literally! For the first time in 12 years she is wearing jeans, riding her bike and horse without pain! She is also enjoying soccer and cheerleading. Thank you, Dr. Penmetsa, for changing a little girl's life! Mrs. KZ
---
You may not remember me, but in the fall of 2014 you performed labiaplasty surgery on me. I wanted to write to thank you again. The surgery proved life changing and healed beautifully. Thank you again for everything…. DS
---
I just wanted to say thank you for everything! From the moment I made the first phone call to schedule my appointment, to the procedure and follow up visit, I am so glad I chose ParkWest. Everyone has been so professional and kind in making sure I was comfortable. I am still healing but I am very happy I was able to work with Dr. Penmetsa and her staff. With heartfelt gratitude, D
---
Dr. Penmetsa performed liposuction on me (abdominal and hip rolls ) February 15, 2009. She is a most kind and sincere physician, wanting only the best outcome for me. The week after my procedure, she called me at home every evening to check on me. The results of the procedure have exceeded my expectations. As I looked at photos this week taken just 6 weeks after the procedure and compared them to the before photos, I am astonished that it is my body I was looking at. I've gone from a size 12/14 to a 6/8 and wearing styles I never could before. This has given me a new spring in my step and boost of confidence. She has a heart of gold as well as an excellent bedside manner and surgical skills. I would not hesitate to recommend her to others. Betsy, Rochester, NY
---
I am extremely thrilled with the results of the labiaplasty surgery Dr. Penmetsa performed on me in April 2009. She is attuned with what the patient wants and the results that are expected. Dr. Penmetsa, as well as her staff, are patient, caring and make the experience as comfortable as possible for the patient. She treats the surgery as performing a work of art and with that achieves the best possible outcome for the patient. The post operation follow up care is superb, with frequent calls to make sure everything is ok. I would recommend Dr. Penmetsa for this type of surgery or any other surgery in knowing that you will get excellent results and quality care. With the results of this surgery I feel normal again. Anonymous, Rochester, NY
For more information, contact: info@clitoralunhooding.com